Events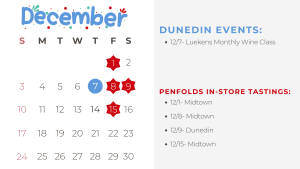 Luekens Penfolds Events🍷
Penfolds In-Store Tastings
🚨 Penfolds In-Store Tastings
🍷Celebrate the Holidays with Luekens as we Welcome Penfolds Wine and Treasury Wine Estates!
Indulge in the festive spirit at two different Luekens locations on four special dates with our exclusive in-store tastings featuring a delightful selection of wines from renowned brands. Immerse yourself in the world of flavors with samplings from Penfolds, BV, Stags Leap, Frank Family, Beringer, and more!
Join us on the following dates:
Friday, December 1st: Luekens Midtown from 3:00 – 7:00 pm
Friday, December 8th: Luekens Midtown from 3:00 – 7:00 pm
Saturday, December 9th: Luekens DUNEDIN from 1:00 – 5:00 pm
Friday, December 15th: Luekens Midtown from 3:00 – 7:00 pm
During these tastings, enjoy $5 off coupons for select wines and take advantage of additional savings. To get you in the Holiday spirits🍷 , these events are entirely FREE! Immerse yourself in the holiday spirit and explore the perfect wines, accompanied by the convenience of gift boxes, wrapping, and bags to ensure your selections are holiday-ready.
Join us at Luekens Midtown or Dunedin on the specified dates and times to savor exceptional wines, and discover the perfect wrapped bottle for upcoming holiday gatherings, thoughtful host gifts, or simply to enjoy another fantastic wine in the comfort of your home. It's a celebration of flavors, festivities, and the joy of sharing exceptional wines this holiday season!
Shop All Penfolds Wines Now!
Our 2024 Events Schedule will be Announced Soon! We can't wait for what's in store!

Weekend Wine Tastings
Love new wines?  Come swirl, sniff, and sip on a featured wine. See the schedule below.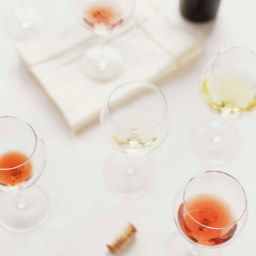 Brewery Samplings
Come and hang with your favorite brewery on a new exciting brew hitting the shelves.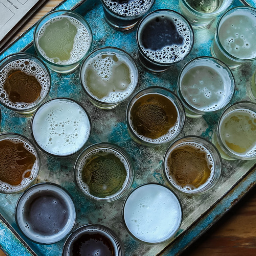 Spirits Tastings
Stop in on the weekends, featured cocktails are the best way to experience a new flavor of fun.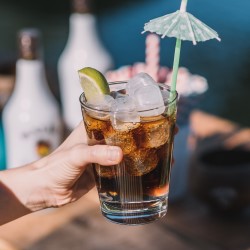 Big Holiday Events
Join our big holiday tasting THIS EASTER with over 100 wines from around the world.