Weekend Wine Tastings
Love new wines?  Come swirl, sniff and sip on a featured wine. See schedule below.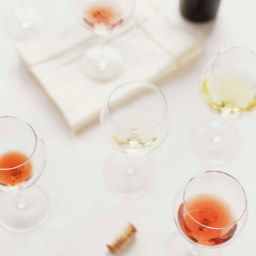 Brewery Samplings
Come and hang with your favorite brewery on a new exciting brew hitting the shelves.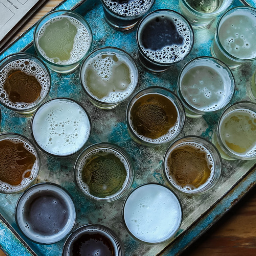 Spirits Tastings
Stop on in on the weekends, featured cocktails are the best way to experience a new flavor of fun.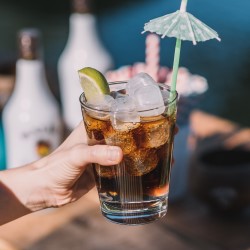 Big Holiday Events
Come join our big holidays tasting with over 100 wines from around the world.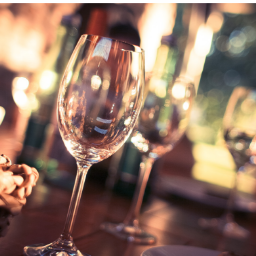 Upcoming Events in Dunedin Store
BenRiach Tasting - Jan 31st
To Peat, or Not to Peat!!! Join us and BenRiach Brand Ambassador, Stewart Buachanan, for our Single Malt Scotch Tasting Event.
Stewart resurrected the BenRiach distillery in 2004 after production had halted at the historic Speyside distillery. Stewart was so dedicated that he slept on the floor of BenRiach's maltings while he worked to strip down and rebuild every piece of equipment to prepare it for production. A man who helped bring two Scotch distilleries back to life has been given one of the highest accolades in Scotch whisky by being named a 'Keeper of the Quaich'.
In addition to meeting Stewart, the Event will feature five pours from The BenRiach (10yr, 10yr Curiositas, 20yr, 21yr & 21yr Temporis) paired with some artisans cheeses and meats. Oh ya, you will also be walking away with a FREE scotch glass!
–Date: January 31st
–Time: 5-7pm
–Location: 1410 Main Street, Dunedin, FL 34698
–Purchase Tickets: www.luekensliquors.com/benriach-tasting
Please Drink Responsibly. Must be 21+.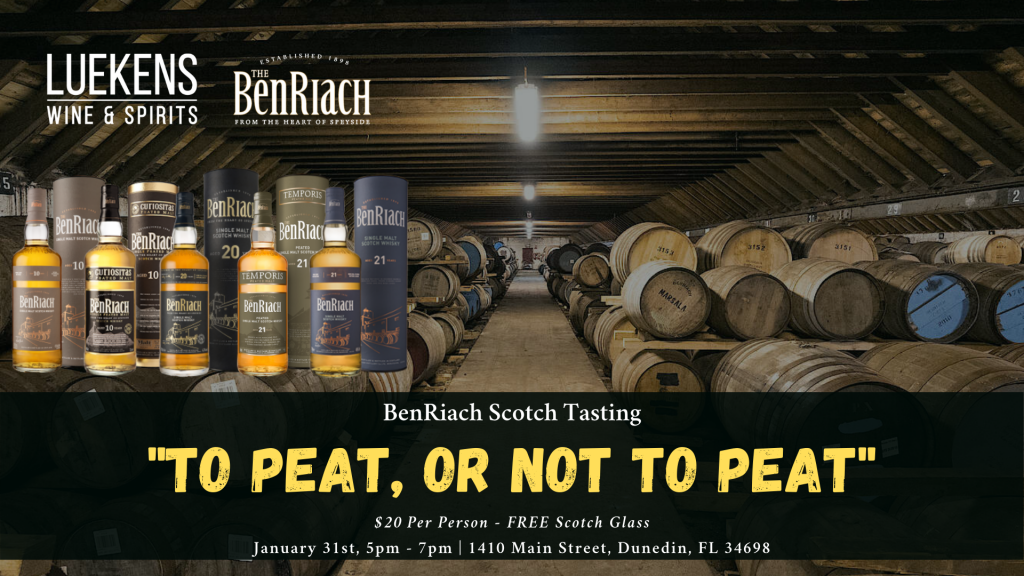 Like us on Facebook or Instagram to receive special wine events offers.